Not so Manic Monday but definitely and Manic Monnight. Haha. I worked today, Rj and I went grocery shopping, discovered a tire on my car needs to be replaced asap and Brayden went to sleep early. We weren't able to calm him down and stop him from sleeping so he just slept. Now he is awake. It's almost 10pm.
He was playing on the floor and will NOT stop rolling from back to stomach. Then, he screams bloody murder because he buries his face on the blanket, floor, etc. Haha. Wow.... He did it like 30 times. He sometimes would flip back but usually not.
Jeez.
Screaming. Haha. He loves hearing himself...
Him screaming: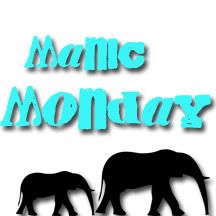 For more pictures: